Chris Vines is the Director of Face Medical, a cosmetic clinic specialising in treatments to improve both the look and well-being of their customers.
Chris was well aware that people are constantly looking for cosmetic treatment options online. This meant that being able to offer permanent online assistance was an idea with huge potential.
This potential was demonstrated when Face Medical integrated EnquiryBot into their website and started to engage effectively with online visitors.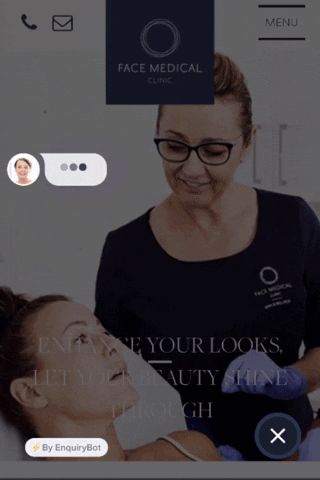 A year after this implementation, Chris Vines takes us through the highlights of his experience with EnquiryBot:
"80% of our enquiries now come in via EnquiryBot"
"We've always had a 'contact us' page and form on the website. But since we integrated EnquiryBot, the volume of enquiries we get through has doubled, and now over 80% of our enquiries come in via EnquiryBot".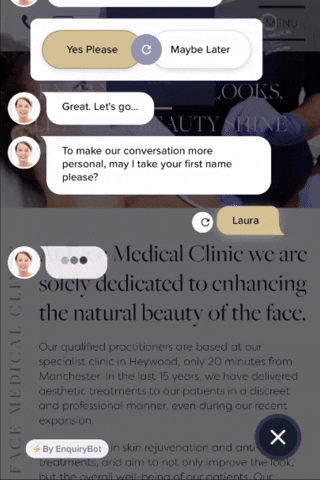 "80% of these enquires are converted"
"We convert over 80% of these enquiries to walk-in appointments at the clinic. Once in the clinic, our conversion rate is close to 100%. The team quickly understood it was important to the business.".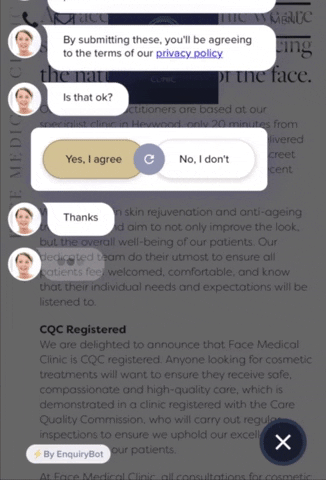 "An excellent customer experience"
"EnquiryBot delivers excellent online customer experiences and we can carry that through to offline channels. A few people have remarked that they thought they were talking to an actual person! It's proving highly effective and we haven't had any negative comments".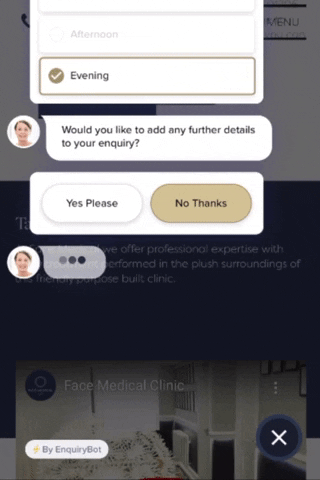 "We're engaging with 40% of our site visitors"
"We've been able to concentrate a lot more on SEO with our agency since the advent of EnquiryBot. Knowing that we're engaging with 40% of the people that hit the site means we can focus on just getting people there in the first place".